The bat acitivity monitoring in nacelle height with the determination of a bat-friendly curtailment algorithm for wind turbines is a diverse and complex task. Especially prior to data acquisition it is important to already know essential aspects of data evaluation and curtailment time calculation in order to generate legally binding data and to be able to carry out a valid curtailment algorithm calculation. Hereby, also individual technical and site-specific characteristics of the wind turbine must be taken into account. Subsequent to data acquisition, large amounts of data from the bat detection system and the wind turbine have to be analysed, correlated and finally evaluated in the ecological context. Together with
Oekofor
, the developers of ProBat, we are pleased to welcome you from 17.-18. February 2020 to a two-day workshop in Erlangen, Germany. In this workshop we will discuss in detail the bat monitoring in nacelle height with the BATmode system and the calculation of bat-friendly curtailment algorithms with the current ProBat version. No matter if you are new in this topic or if you have already done several bat activity monitorings. We will address your specific issues.
Event location: University of Erlangen, Chair of Sensor Technology, Paul-Gordan-Straße 3/5, D-91052 Erlangen

1st day (17th February): DATA ANALYSIS
Speakers: Dr. Oliver Behr, Dr. Hendrik Reers (OekoFor GbR)
Number of participants: 5 - 17
Participation fee: 400€ excl. VAT
On this day you will deal intensively with the analysis and ecological evaluation of bat call data as well as the calculation of the individual bat-friendly curtailment algorithm. We will show you what the current ProBat version offers and how you can optimize the workflow of your data evaluation. We will also do practical exercises, which include the processing of application examples (preferably with your data sets on your own computer). Please bring your laptop and install "ProBat" before !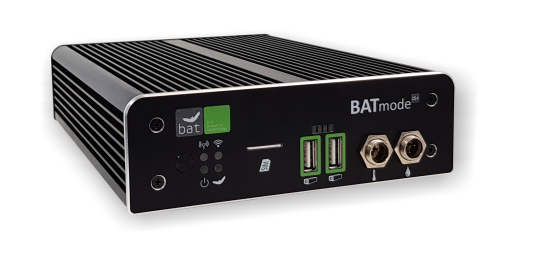 2nd day (18th February): DATA ACQUISITION
Speakers: Dr.-Ing. Thomas Scharrer, Dipl.-Ing. Florian Stiller (bat bioacoustictechnology GmbH)
Number of participants: 5 - 17
Participation fee: 400€ excl. VAT
Learn everything you need to know about the installation, parameterisation and remote monitoring of the BATmode system. Since you only keep what you have practically done before, we provide BATmode systems for you to practice. Ideally you should bring your Windows laptop and smartphone with you. So you can test the interaction with your hardware directly.
For registration please use the
registration form
and write to
workshop@bioacoustictechnology.de
. Of course you can book both days of the workshop individually or together. Registrations become binding upon receipt of the participation fee.
In case of cancellation until 02.02.2020 the participation fee can be refunded minus a handling fee of 60 €. From 02.02.2020 on, unfortunately, no more fees can be refunded.
We reserve the right to cancel the workshop if the minimum number of participants is not reached one week before the date. In this case the participation fee will be refunded 100%.