Solar kit for the BATmode System
The complete set for a self-sufficient power supply of the BATmode System

Battery with 100Ah
Solar Panel with 115Wp
Expandable with 2nd solar module at any time
Integrated MPPT solar charge controller
Solar set charging status can be called up via BATcontrol, SMS and e-mail
Charge controller configurable via remote desktop connection and Bluetooth
Outdoor Installation Box IP66 HxBxD 500 x 500 x 250mm
Integrated fuses against overcurrent
All connection cables included
Different solar cable lengths available (up to 10m)
Pole mounts for installation box and solar module(s) optionally available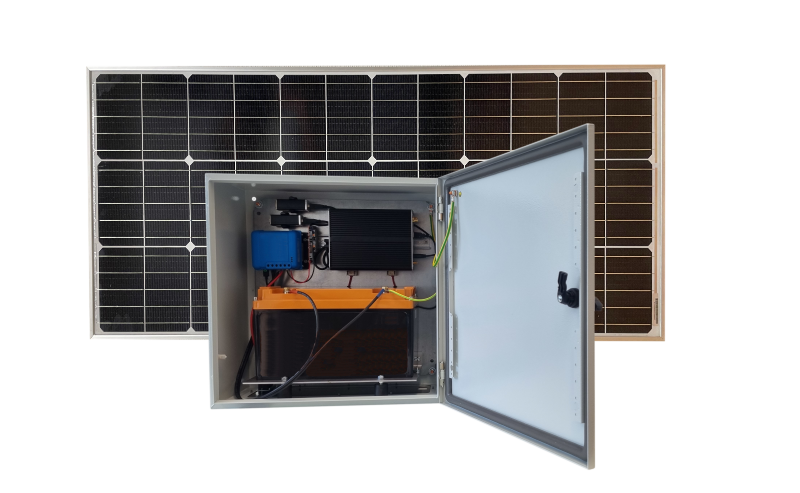 Solar kit with
one solar panel
---
Solar kit including solar panel 115Wp, outdoor installation box, battery 100Ah, MPPT solar charge controller, connection cable, fuses.
excl. VAT & shipping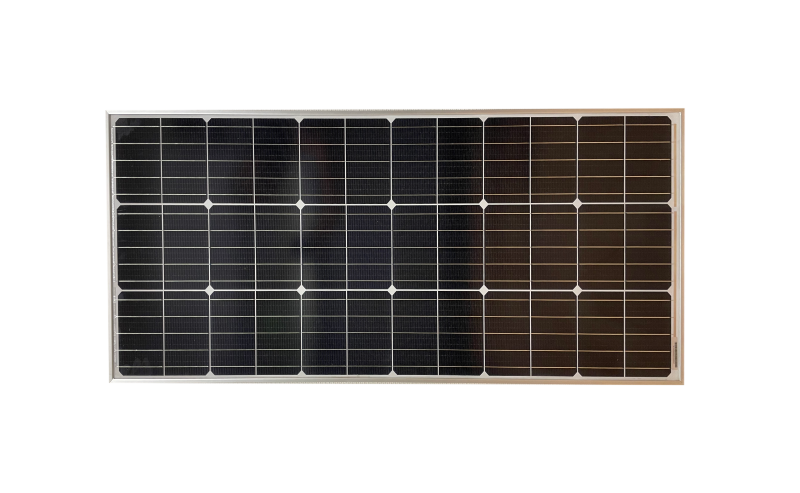 Additional
Solar Panel
---
To extend the charging power, an additional solar panel with 115Wp can also be added later.

excl. VAT & shipping
Pole Mount
for Solar Panel
---
Complete kit with required mounting material for panel mounting on poles with pole diameter 76 - 130mm.

excl. VAT & shipping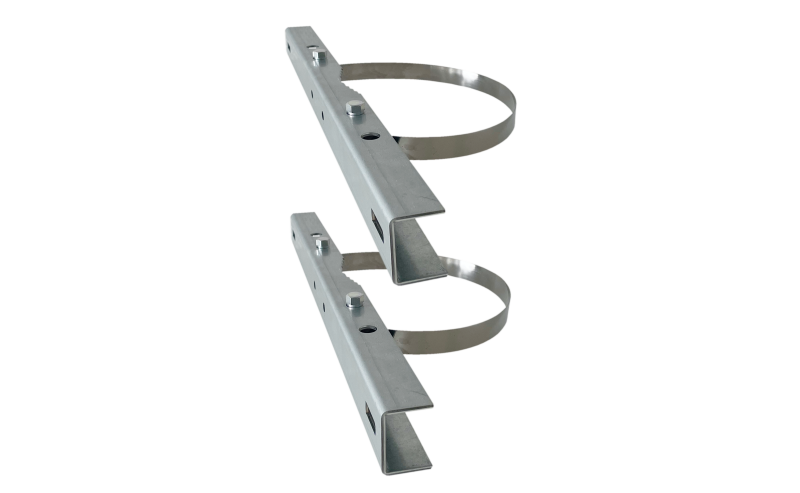 Pole Mount for
Installation Box
---
Mounting insert for the outdoor installation box for pole mounting with pole diameter up to 215mm.

excl. VAT & shipping
More and more frequently, bat monitoring on measuring masts is required as part of preliminary studies for planned wind turbine sites. Or the bat population is to be measured at defined locations in nature over a longer period of time. So that our monitoring system BATmode can also be used at these locations without power supply, we offer a modular photovoltaic complete solution. Thus, the photovoltaic power supply can be perfectly adapted to the study site and a sufficient power yield for the operation of the BATmode can be guaranteed.
The basic solar kit consists of a 115Wp solar module, for which a suitable mount for pole mounting is optionally available. Furthermore, a 100Ah battery is included, with which even in bad weather the BATmode system can be operated for up to one week without sunlight. A suitable MPPT charge controller ensures the correct charging and discharging of the battery and can be read out via BATcontrol of the BATmode System. Thus, the user is always informed about the charging status of the solar kit via status SMS, status e-mail or remote desktop connection. The scope of delivery also includes all connection cables as well as fuses against overcurrent. Except for the solar module, all components of the solar set are mounted in an IP66 outdoor installation box (HxWxD 500 x 500 x 250mm), which also provides space for a BATmode System with up to two UltraSoundGates. Microphone, antenna and solar cables are routed to the outside via a waterproof cable gland in the base of the installation box. The installation box can be securely mounted on a pole using an optionally available pole mount.  
If the charging power of the solar module is not sufficient, the basic kit can be extended by an additional solar panel at any time - i.e. even at a later date. For example, the two solar modules can thus be mounted rotated in relation to each other in order to optimize the power yield even for different sun positions.