BATmode S
The next generation of the acoustic
bat monitoring system for wind turbines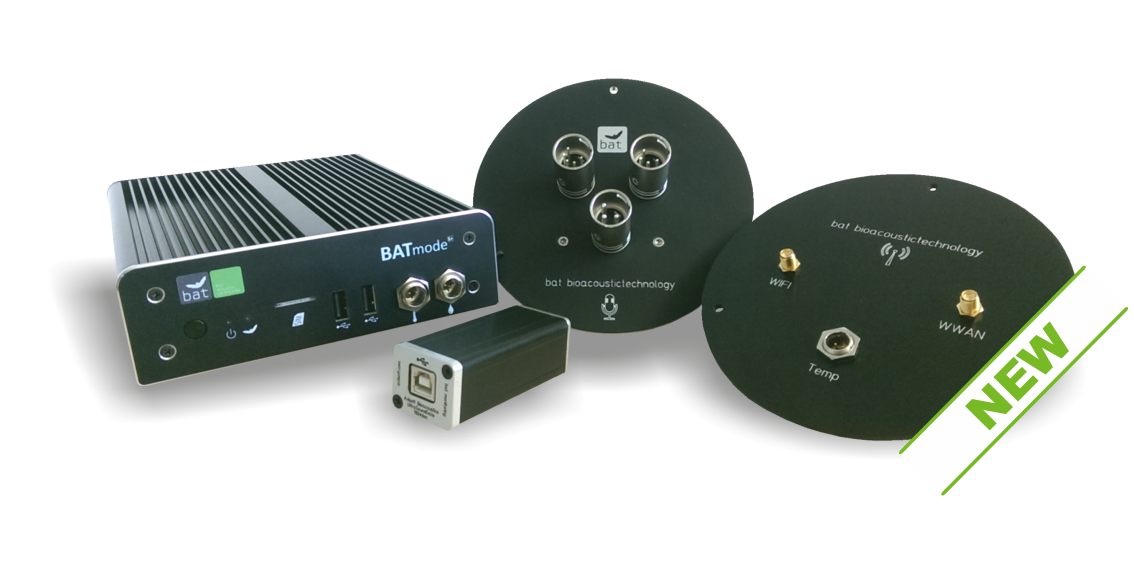 up to
80
%less recorded noisedue tooutstanding bat call recognition filter
---
with a simultaniously larger number of recorded bat calls compared to other bat call detection systems
up to
25
%cost reductiondue tovarious remote accessibilities
---
for purchase and operation of the BATmode-System over an whole monitoring season compared to other bat call detection systems
integrated data evaluation plots
microphone sensitivity over time

bat calls over time
temperature sensor

precipitation sensor
The BATmode S+ represents the next generation of our automated real time monitoring system for bat activity on wind turbines. Optimized for the operation in the nacelle of wind power plants, the systems allows for an efficient and reliable data acquisition under the prevailing difficult environmental conditions.
Due to the, in comparance to its predecessor, further optimized remote accessibilities via WIFI, LAN and mobile LTE data connection as well as SMS, e-mail and our cloud based service myBAT you can not only keep an eye on the performance of the system, you are also able to reconfigure the system, if necessary. This makes on-site maintenance obsolete and reduces costs.
The now Windows® 10 running detector is based on the proven UltraSoundGate of our cooperation partner Avisoft Bioacoustics, which allows for an highly selective recording of bat calls due to its outstanding bat call recognition filter. By this, required disc space can be reduced dramatically and with the help of the new 256 GB SDD the replacement of memory devices during the monitoring season becomes obsolete. Furthermore, time-consuming manual evaluation of the recorded data, which is compatible to the tool ProBat, are minimized by utilizing our bat call analysis software BATscreen.
Since the BATmode S+, like its predecessor, combines all knowledge gained during numerous monitorings of bat activity within the research project WindBat, we can proudly say, that the named features make the BATmode S+ - System the perfect detection system for an automated monitoring of bat activity on wind turbines.