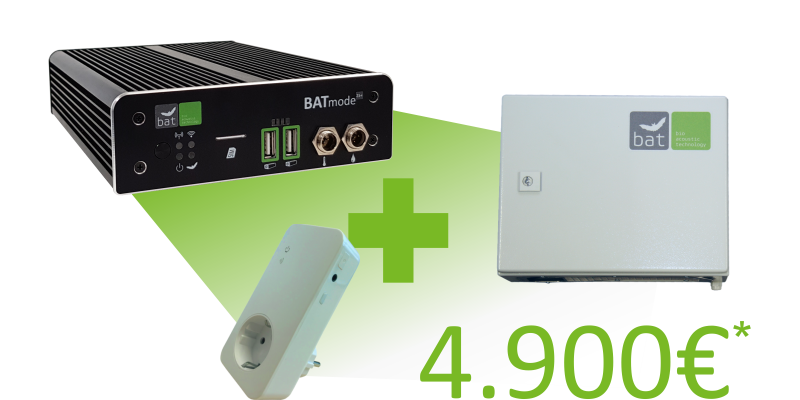 We celebrate with you the successful end of the bat monitoring season 2019 and thank you for relying on the BATmode system for your work. In order to be well equipped for future projects, we offer you in November the
BATmode 2S+ System
in a combo package together with a free
BATbox S
and a
GSM switch socket
. This means you get everything you need for future bat activity measurements at wind turbines at the reduced package price of 4.900€*.
As you probably already noticed, we could also reduce the prices for the Microphone Channel Extension Kits of the
BATmode 2S/2S+
significantly. This is due to the new UltraSoundGate version 116Hnbm-r, which we can now offer without an integrated software license for the Avisoft RECORDER software.
We would be pleased if you will consider us for your new projects in 2020.
*Prices excl. VAT and shipping.